Teacher's Chat Podcast
Teacher's Chat Podcast shares real life stories of teacher trainees at IPGK Tun Abdul Razak. Kota Samarahan, Sarawak. This podcast focuses on the wellbeing of teacher trainees, especially those preparing and attending their teaching practice. It was first set up by the Practicum Unit and International Affairs of IPGKTAR together with a group of students or teacher trainees who were in need of extra support during the Covid-19 pandemic. It is hope that the sharings will inspire, motivate and comfort others in whatever situation they are in.
Episodes
Thursday Jun 08, 2023
Thursday Jun 08, 2023
The pandemic's impact on teacher trainees' finances, including increased expenses for online assignments & anxiety over insufficient funds, is discussed. The trainees share insights on how their lifestyles affect monthly expenses, providing advice on balancing lifestyle & budgeting. Host: Hanisah Ayubudiman Technical: Muhammad Asfa Rizal Ham AsmawiParticipants: Kong Chen Chen, Wan Rechee Fred, Nur Farrahin Mohd. Hud, Babra Wendy Joseph, Gabriel Anchang
Friday Jun 24, 2022
Friday Jun 24, 2022
In this episode, Sharon Chin is joined by five of her coursemates in Early Childhood Education, Ainie Amanie Bt Rukman, Delsie Johnny, Ermmy Dimis, Evand Dunstan, and Qurratun A'in Binti Muhammad Ali Jinnah. Online learning is not only hard for the trainees but also for parents. Having completed their two practicums partially and fully online, they also share some insights on what to expect when dealing with parents, and some advice that they themselves wish they knew beforehand.
Friday Jun 24, 2022
Friday Jun 24, 2022
Dalam episod pertama ini, Nur Hamizah Sahril, Ahmad Radhzif bin Abdul Hasrul dan Mohamad Areef bin Jamsari Suhaimi, pelajar PISMP Jun 2019 dan PISMP Jun 2020 berpeluang bertanya Sharon Chin dan Ahmad Lutfil Hadi Yusof, pelajar PISMP Jun 2018 tentang perkara yang perlu mereka ketahui (things you must know) sebelum praktikum. Dengarkan persediaan secara fizikal dan mental termasuklah perwatakan yang perlu ada pada seorang guru praktikum sehinggalah kepada pengurusan kewangan.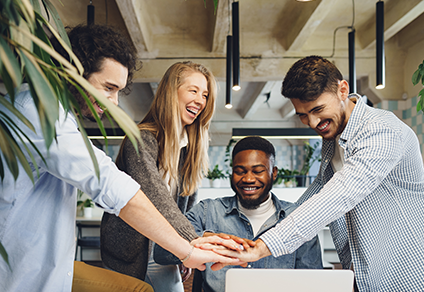 Your Title
This is the description area. You can write an introduction or add anything you want to tell your audience. This can help potential listeners better understand and become interested in your podcast. Think about what will motivate them to hit the play button. What is your podcast about? What makes it unique? This is your chance to introduce your podcast and grab their attention.